Hotmail backup tool ensures complete download data from Outlook.com cloud to local drive
Outlook.com formerly known as Hotmail is widely used by number of users worldwide. But have you ever thought that what will happen if the cloud Server undergoes downtime or any other issues even for few minutes?
Although this is the major situation that must be taken into consideration on serious notes but rather it is the most ignored one.
But in similar situations, all our data can put on stake as then we will have no access to our personal accounts. In this fast paced era, when everything has gone digitalized, and emails forms essential part, it is very important to save data at some off-line location so as to gain anytime access.
Therefore, if you are looking forward for solution to the above raised question; your query ends up here as Hotmail Backup tool provides full fledge solution to all the queries related to cloud data. The tool is meant to download or export Outlook.com backup of account's email data to hard drive. There are some potential features, the tool is assembled with and these features are summed up in the next section.
Fabulous Features of Hotmail Backup Tool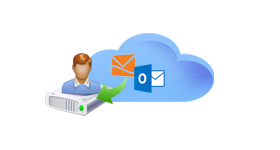 Hotmail Email Backup
The emails existing in the Hotmail account are crucial as it contains important information; so it is mandatory to have a replica of these mails so as to safeguard data from loss. The tool offers downloading emails from cloud environment to the local storage device.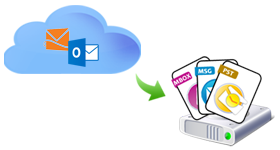 Distinct File Formats
The backup software offers to save emails data in different file formats that further serves various benefits. MBOX, EML, MSG and PST file formats can be used to save data and further can be accessed in multiple email applications (both web and desktop based).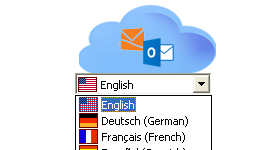 Multiple Languages Available
By default, the Graphical User Interface of the Hotmail backup tool is displayed in English language. Besides this, it offers to choose from French, Japanese, German, Spanish and Portuguese languages. So the users can select from the variety of options.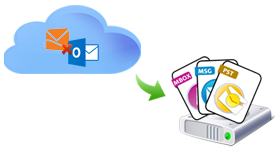 Delete Cloud Data
Tool offers to delete the data components that have been downloaded from the cloud Server. This feature is beneficial as it provides the option to save disk space on cloud drive and this way the drive gets prepared to store new data.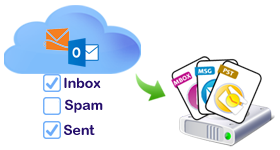 Unique Email Filters
This is among some of the exclusive features offered by the tool. Unique filters delivers impeccable benefits to the users while backup data. These filters allow users to download important emails only while excluding unwanted messages.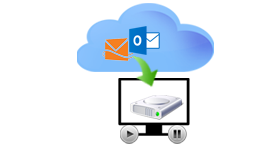 Pause & Resume Backup
To ensure smooth backup process the feature to pause and resume the procedure is been added to the tool. It is helpful in case of unreliable network connection as the process can be then paused and resumed later when uninterrupted connectivity continues.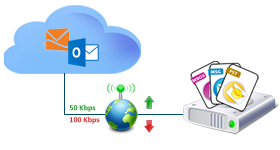 Throttling & Bandwidth Settings
The technicality of the tool lies in the 'Throttling' feature, as it holds control over the consumption percentage of total units of internet bandwidth. The units specified in Mbps or Kbps will be consumed accordingly by the tool during backup task.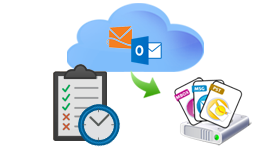 Live Status Report
It displays the status report of the files that are downloaded, along with the counts of emails that are in process. Availability of live backup report helps users to remain updated with the backup process and provides time estimation for its completion.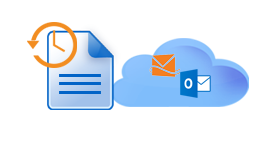 Preserves Backup History
In addition to pause and resume, another convenient feature provided by the tool is that it preserves overall backup history. In case the system shuts down abruptly when backup is in execution; the backup procedure can be resumed by referring to the history.

Product Demo: How to backup Hotmail/
Outlook.com

emails to hard drive

Backup your email folders from Hotmail/Outlook.com account to hard drive: See How to backup Hotmail emails with screenshot
Start a 30-days free trial
The trial version is available for the convenience of users but with limited usage features. Although this version reflects the overall functionality and features of Hotmail backup tool; it allows users to download 100 emails. Apart from this, the validity is set to 30 days from the date of download. However, the full version of the backup software will allow you to download countless email messages from cloud to local storage media.